This is definitely not a "normal" post for me…but since this week has not really been a "normal" week at school with all our Catholic Schools Week activities, I figured I'd mix things up on my blog, too!
Yesterday was our "Buddy Day" at school, where all the older kids were buddied up with the younger students in the school to work on a craft project together.  My homeroom (fifth grade) was partnered with kindergarten, so I had to find a project that the fifth grade students could help the kindergartners create.  Of course my first thought was to look online for ideas, and I found this great website with different Valentine's Day crafts for kids.  I liked the "Butterfly Love Bug" craft on the site, but decided to turn it into a bee and make it my own.
The craft was a perfect activity for the classes to work on together since it was so simple.  The bees are made up of 6 congruent large hearts (2 yellow, 2 black, and 2 pink/red), 4 congruent small hearts (pink/red), and 2 skinny strips of paper (black).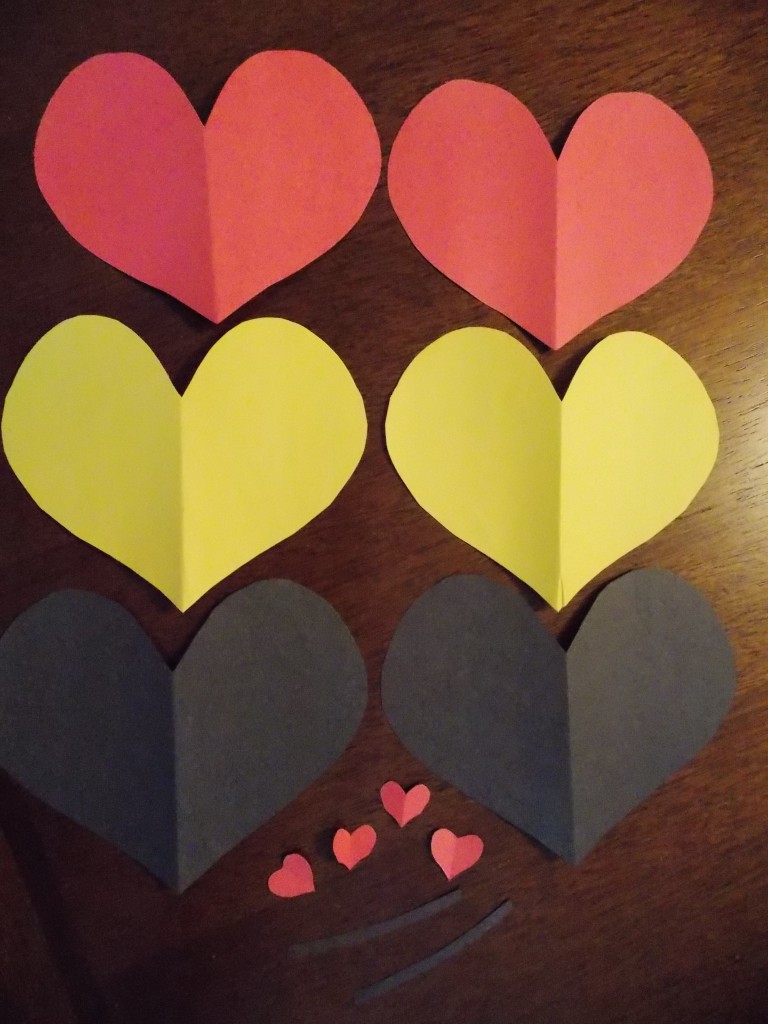 I gave each pair (kindergartner/5th grader) a large heart stencil, small heart stencil, half a sheet of yellow construction paper, half a sheet of red or pink construction paper (they chose which they wanted), and half a sheet of black construction paper.  The fifth graders helped their kindergarten buddies trace the stencils onto the construction paper to make all 10 of the hearts and cut them out.  The partners then glued the pieces together, the kindergartners drew faces on them, and the 5th graders wrote "Bee My Valentine" on the finished products.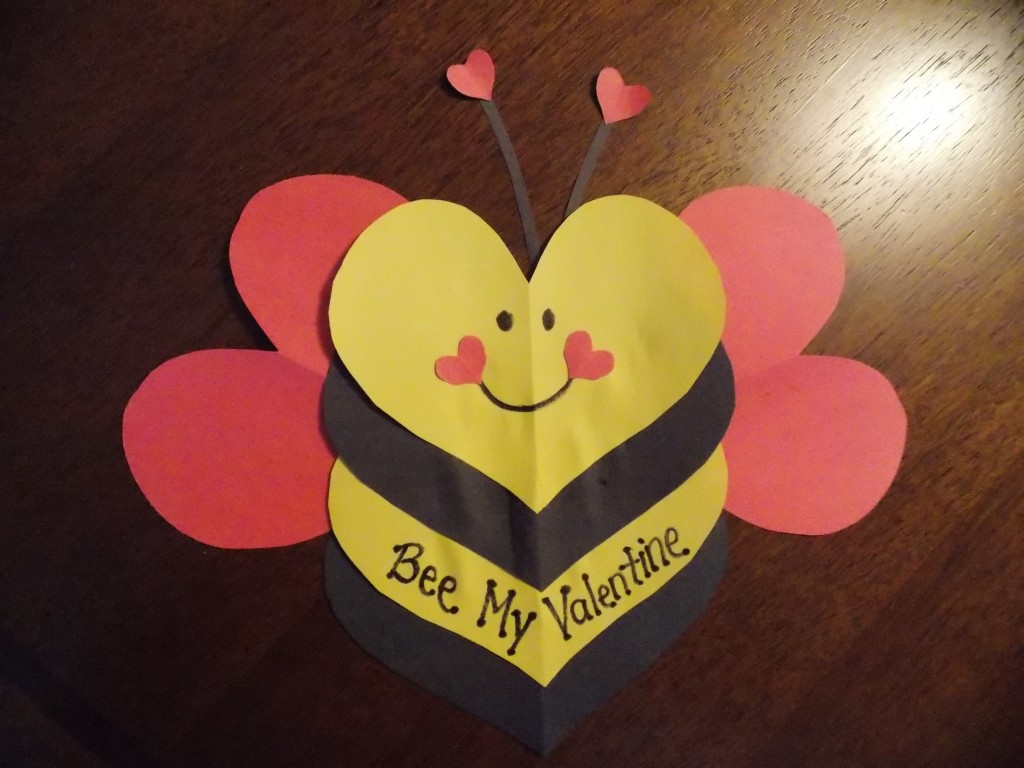 The kindergarten students are taking them home as Valentine's Day presents for their parents.  I think they came out really cute (especially considering that this is the 1st craft I have ever done with younger students)!
Thanks for reading,
Christina