I was at a meeting today where we were discussing some of the challenges that we face as math educators and things that we can do to help boost student achievement.  One of the things that was brought up at the meeting was parental involvement in children's learning of math.  Many of our students' parents did not learn to do things the same way that we are teaching their children to do them.  Many do not remember the math they learned in 6th-8th grade.  Many struggled with math when they were growing up and therefore do not feel confident helping their children with it.  For all of those reasons (and more), a large number of parents do not know how to help their child be successful in math.
In reflecting on this, I came up with the following list of some of the ways in which I think that parents can help their child succeed in middle school math: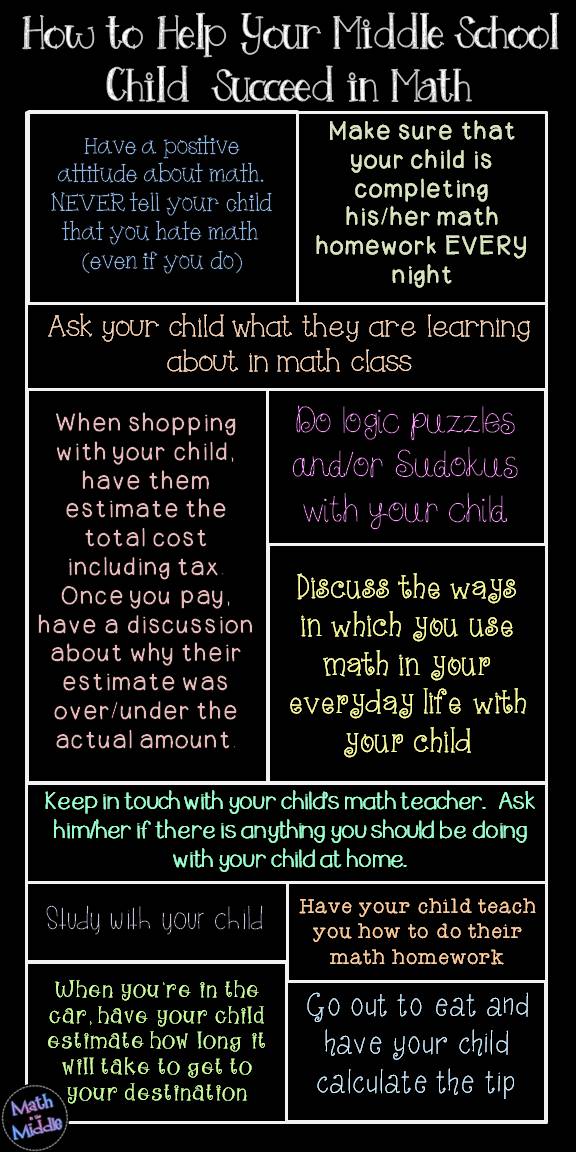 I would love to hear your suggestions, as well, so feel free to leave a comment with your suggestions on how parents can help their children succeed!
Thanks for reading,
Christina