Last year my  husband (who is a software developer) and I created the interactive game Noggle that has been a big hit with teachers using it in their classroom!  My students absolutely love the game and from what I have heard from other teachers, their students do, too.  The problem with our original Noggle game, though, was that it was designed using macros in PowerPoint, which means that it didn't work on all computers:  It didn't work on Macs at all, it didn't work on Windows 8, and some schools' security settings didn't allow the macros to run…
Sooo…my husband completely remade the game as an html file that does not use PowerPoint at all, and should run on ANY computer – PC, Mac, IPAD, etc!!  (You can now play Noggle with the whole class on a SMARTboard, interactive whitboard, or Mimio or set it up on classroom computers or IPADs as a center/station activity….this new version is very versatile!)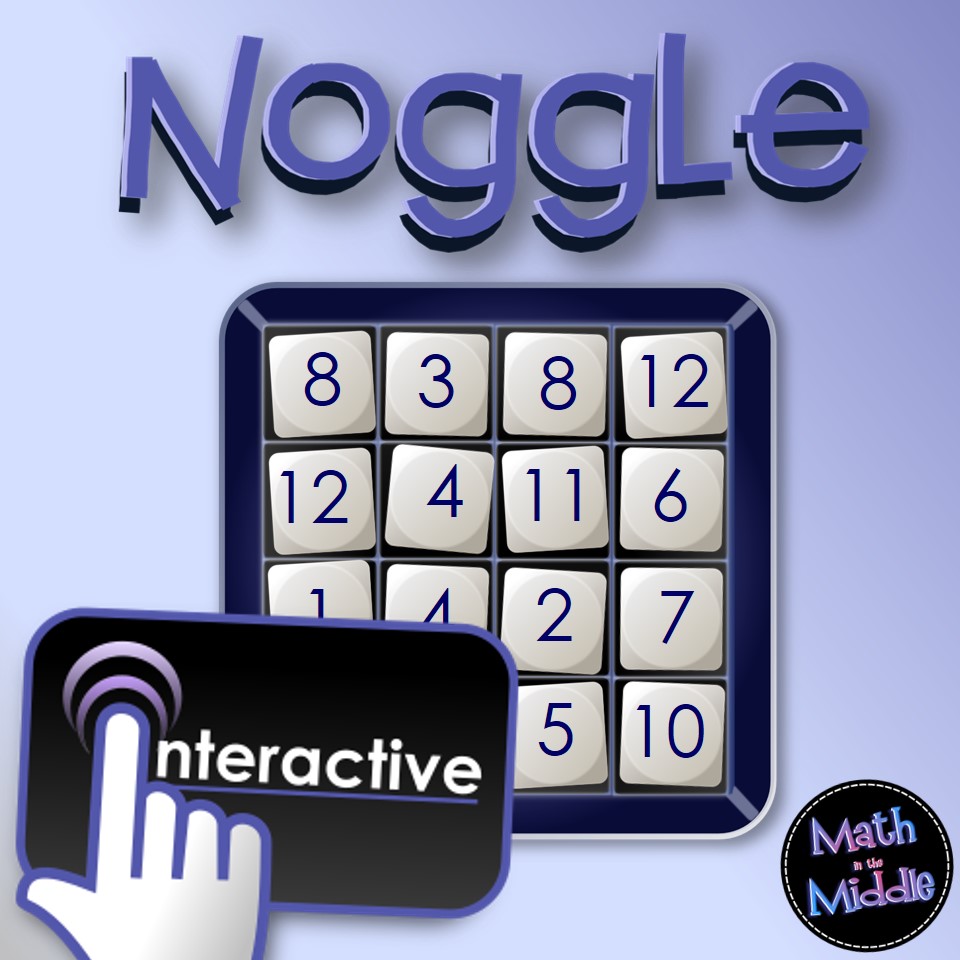 In case you haven't read  my earlier post on Noggle and have no idea what I'm talking about….Noggle is a math game that is a great way to practice operations with whole numbers, operations with integers, the order of operations, and the letter mode of the game can even be used in a Language Arts classroom to have students practice creating words.  You just click on the mode you want to play, and then a random board is generated.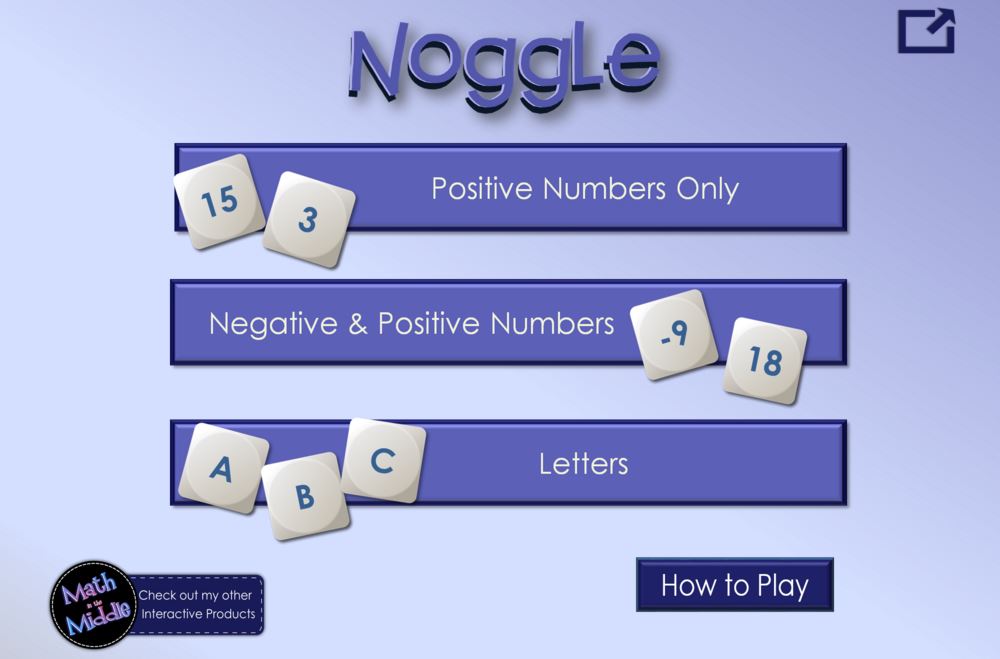 Here's my "How to Play" Page explaining the game: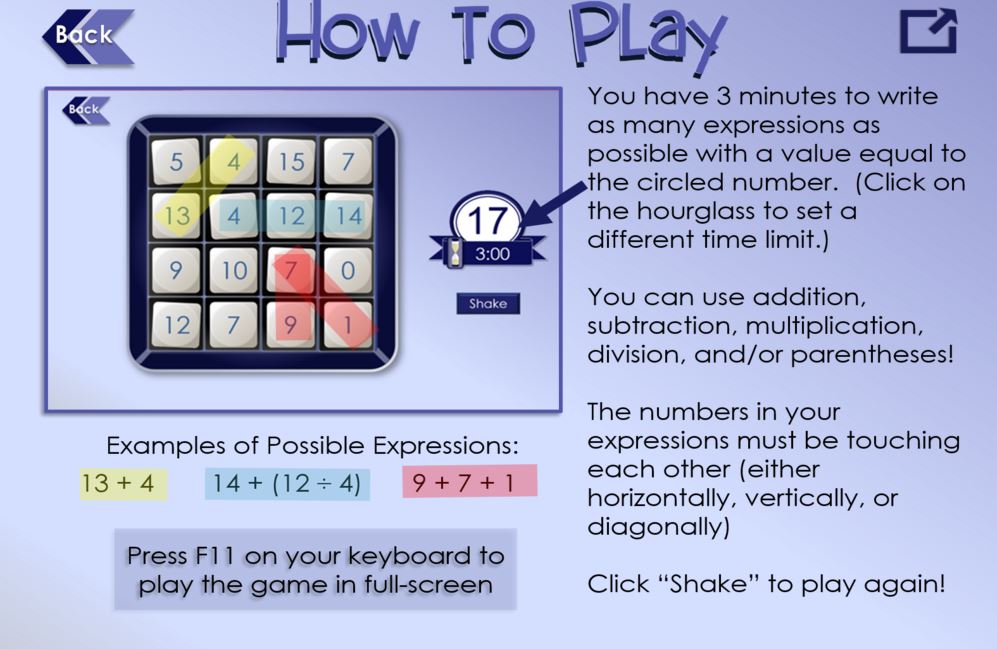 The game opens in your browser, but can be played with or without an internet connection.  It has been tested in Google Chrome, Internet Explorer 9 and up, Safari, Opera, and Firefox.  It was also successfully tested on an IPAD and android tablet.  However, the more the game is tested, the better!
That's where you come into play…I want to give the game away FREE to 3 of my blog readers!!  In order to be eligible to win, all you need to do is try out the demo version of the game, and leave me a comment letting me know what type of computer you are on (PC, Mac, IPAD, etc), your operating system (Windows 8, Vista, etc.), what browser you are using (Chrome, Internet Explorer, Safari, Firefox, Opera), and how the demo game runs for you.  Feel free to leave your thoughts/comments/questions about the game, or how many expressions you were able to come up with, as well.  (I found 13 expressions with an answer of 12 in the three minute time period)!
Depending on your computer/browser the demo game will either just open automatically for you when clicked, or it will download to your computer.  Once it downloads you should be able to click on the download and have it open right up.  If it does not open automatically in your browser when clicked, right click on the downloaded file and go to "Open With" and then select the browser of your choice.
If you are on an older computer that does not have a supported browser, you can download one (such as Google Chrome) free online.  (https://www.google.com/chrome/browser/desktop/)
To enter my giveaway for the full version of my Noggle Interactive Game, simply leave a comment below stating: type of computer, operating system, browser, how demo runs, (and optional comments/questions/etc).  I will email the full game to the winners, so be sure to leave an email address when filling out the comments form.  3 winners will be randomly selected  on 10/26/15.
Thanks for reading,
Christina
---
UPDATE 10/26:  This giveaway has ended.  Thank you to everyone who tested out the demo and left me a comment!  
THE WINNERS ARE:
Jessi W
V Fuller
J Rousselle
---