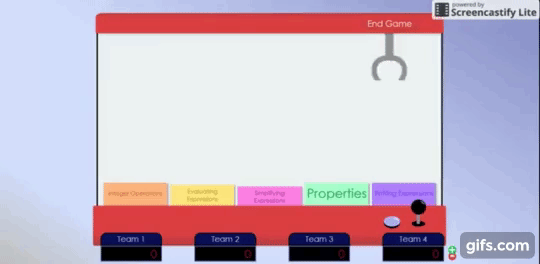 I love playing games in my math classes! Here are just a few of the many benefits of good review games:
they are a great way to practice any type of skill
students love them
students are engaged
games encourage collaboration among students
I have found, though, that the key to keeping students engaged and enjoying games is to switch them up frequently.  No matter how fun a game may be the first few times you play it, the students will eventually get bored with it if it is the ONLY game you ever play with them.  Having a good variety of games to pull from really makes a difference in keeping up student enthusiasm and engagement levels.  Some of my go to games include Bingo, Jeopardy-style games, Attack, and standard whiteboard games, but I am always looking for new ones to add to the mix, which is why I teamed up with my husband again to create some new, fun interactive review games!
We thought it would be fun to bring some arcade-style fun into the classroom so we created a Claw Machine Review Game.  It can be played in teams or non-competitively.  (I tend to teach competitive students so I plan to use the team-mode with my classes).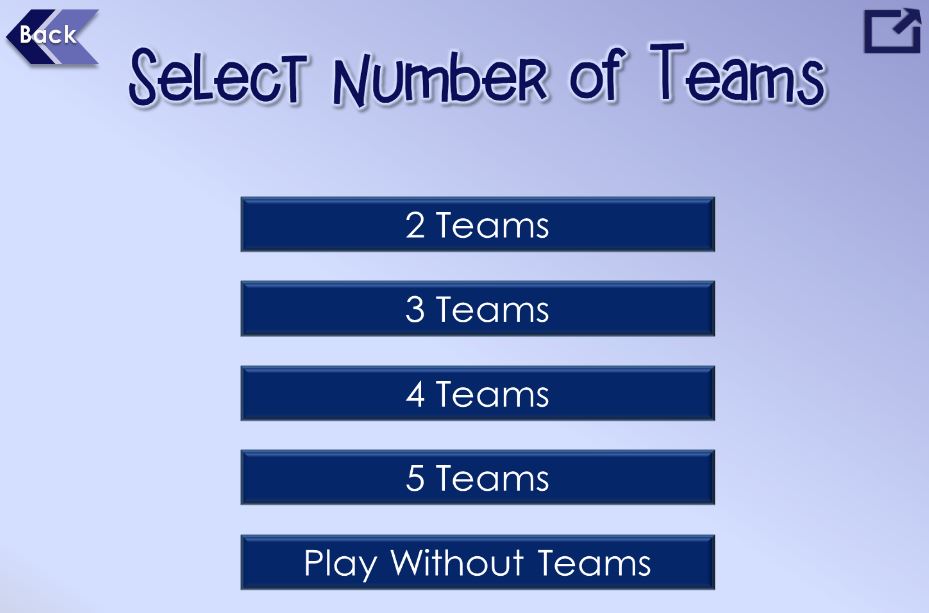 There are 5 different categories in a game, which are listed on little cards along the bottom of the claw machine.  The claw (crane?) moves back and forth in the machine.  Have a student either toss a koosh ball at the interactive whiteboard if you have one that supports touch or simply click with a mouse to stop the crane and pick up a card.  It will pull up a random card from the category it is in front of.  Have each group come up with an answer and then reveal the actual answer.  Award points to teams with correct answers and either subtract points or do nothing to teams with incorrect answers.  Once all questions from a category have been asked, the category card will disappear from the machine.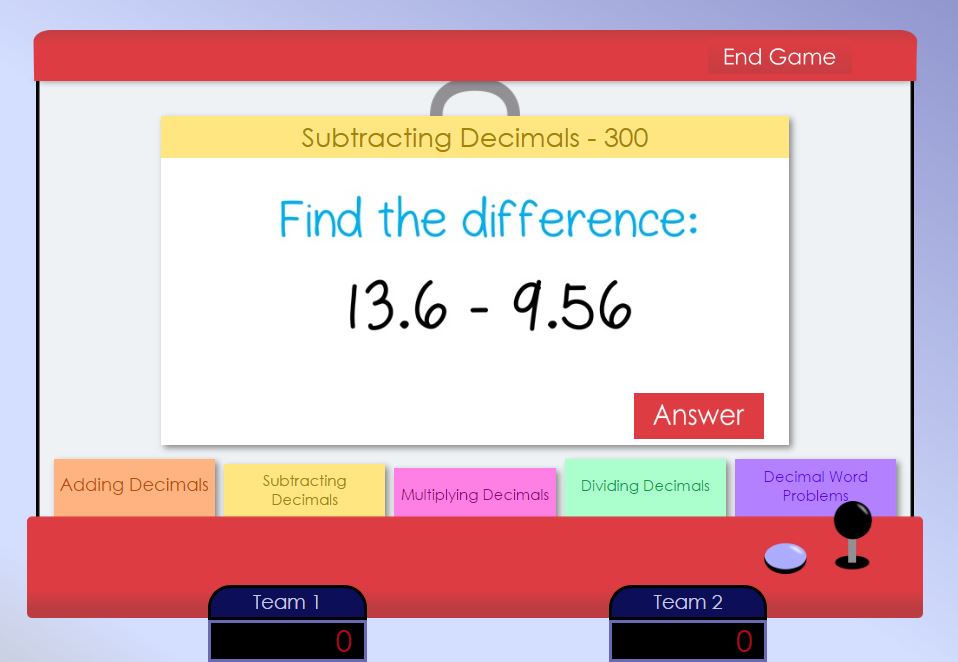 You can also adjust scores at any time by clicking the little +/- button on the bottom right-hand corner.  (One idea that could add to the competition/excitement would be to subtract points from a team that doesn't successfully pull up a card when they toss the ball at the screen).
At the end of the game, the final team scores and standings are displayed.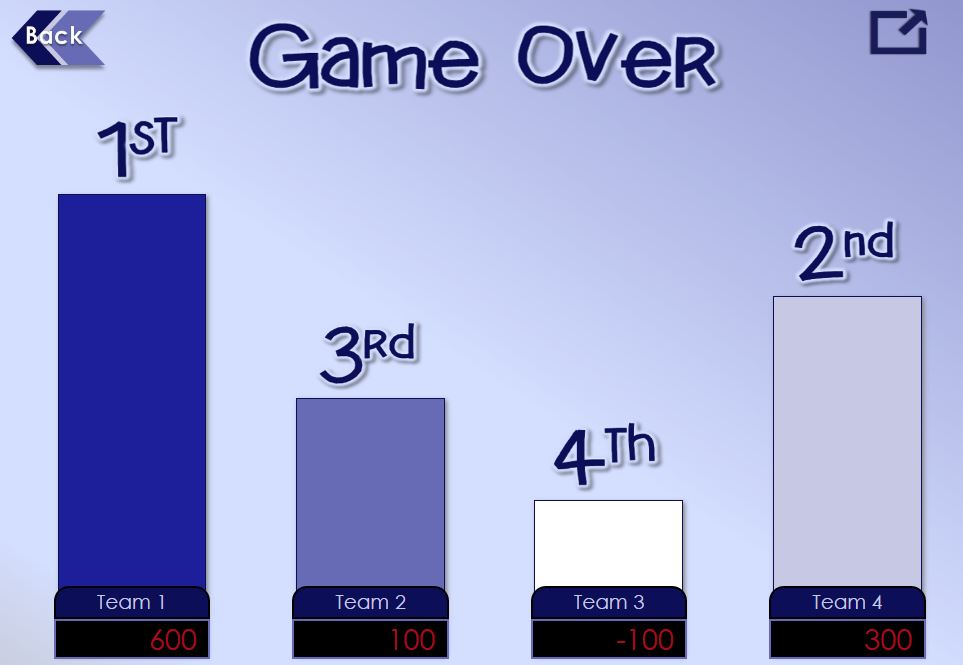 You can play a full game for FREE to try it out to see if you like the idea & set-up of the game!  Just click on the picture below to play the free Demo Game.  (It should open in a new tab right in your browser).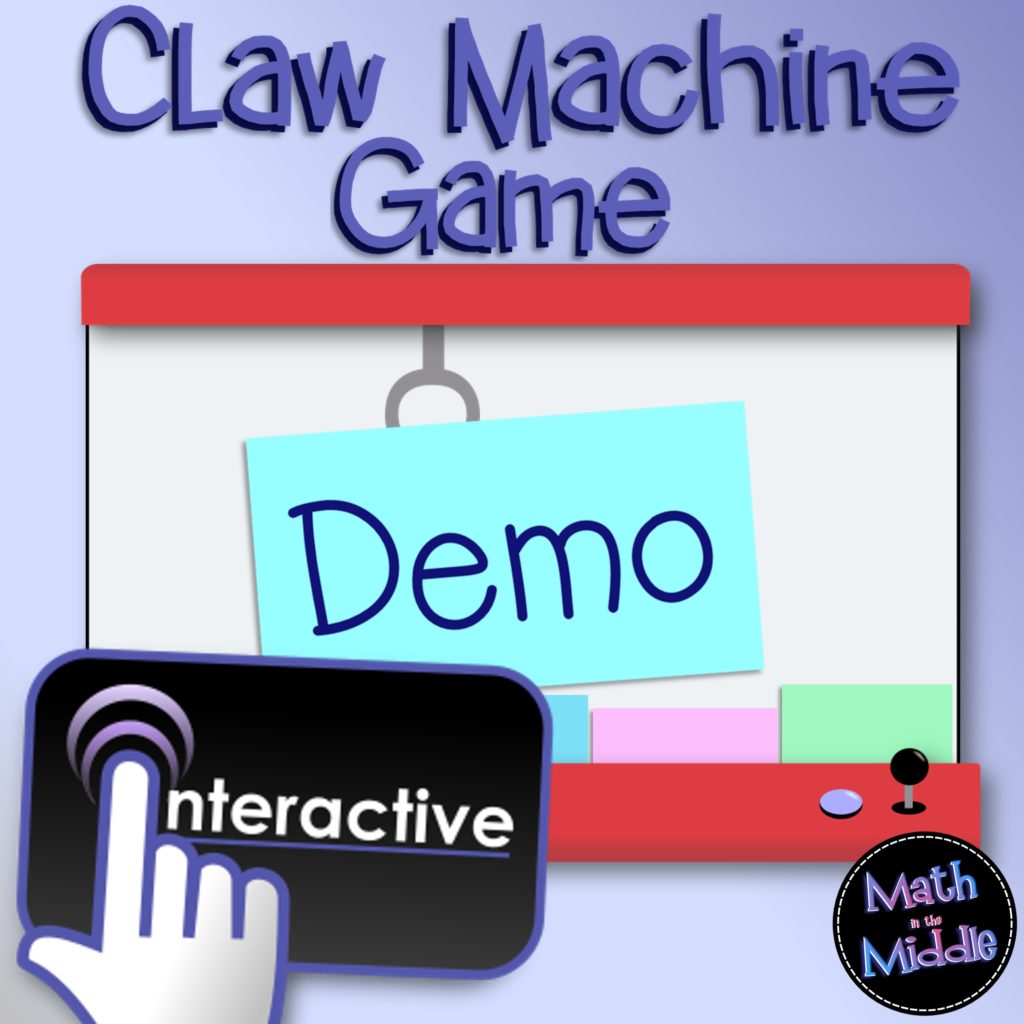 If you try out the free Demo and think that you would like to play a claw machine game with your class this year, simply leave a comment telling me which of the 4 games listed below you would like to win.  On Monday, August 1st a random winner will be selected from everyone who leaves a comment and I will email the winner the game of their choice!  The choices of Claw Machine Games to win are:
Algebra Back to School Review (Includes: integer operations, evaluating expressions, simplifying algebraic expressions, properties, and writing expressions)
Decimal Operations (Includes: addition, subtraction, multiplication, & division of POSITIVE decimals, along with decimal word problems)
Solving Equations (Includes: one-step equations, two-step equations, equations with variables on both sides, multi-step equations, and writing & solving equations)
Operations with Negative Fractions (Includes: addition, subtraction, multiplication, & division of positive and negative fractions & mixed numbers, and comparing/ordering negative fractions)
(Click the pictures below for a closer look at each game.)
Here is a video preview of the Algebra Back to School Claw Machine Game:

UPDATE 8/1:  This giveaway has ended.  Since there were 9 entries I used a random number generator to select a number between 1 and 9 to choose a winner.  5 came up, so Lisa (the 5th person to comment) is the winner!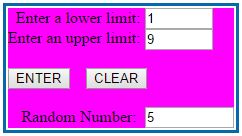 Thank you so much to everyone who entered and for all the kind comments about the game.  If you'd like to purchase a claw machine game, they are on sale (along with all my other resources) today and tomorrow for 28% off with code BestYear.
Thanks for reading,
Christina