Wow – this year has been crazy!  I have been incredibly busy both in school and out, which is why I haven't written in sooo long, but since my blog posts about the "Attack" review game I play with my classes continue to be some of my most viewed posts, I thought I'd write a quick post about the new, FREE Interactive version of the game!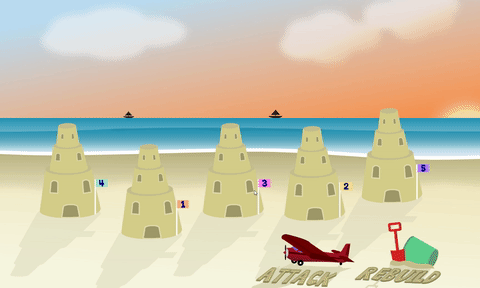 For those of you who haven't read my posts about the old-school version of the game, the premise is simple.  Each team has a castle.  Ask a review question and pick a group to answer.  If they get the question right, they get to attack a couple of the other teams' castles.  If they get it wrong, I attack their castle.  After 5 attacks, a castle is eliminated, but that team is still in the game – (They can still attack other castles to get revenge!)  The last castle standing is the winner.
The game is a HUGE hit in every class I have ever played in and I have heard from over 100 other teachers that the same is true for their classes….and now it's even better with the brand new interactive version!
For the interactive version, each team has a sand castle.  You can attack a castle by clicking on the screen when a plane holding a bucket of water is flying above the sand castle you want to attack.  (If you have an interactive whiteboard that supports touch you could even have students throw a koosh ball at the board instead of clicking to carry out the attacks!)  Teams also have the option of rebuilding their castle instead of attacking another sand castle when they get a question right.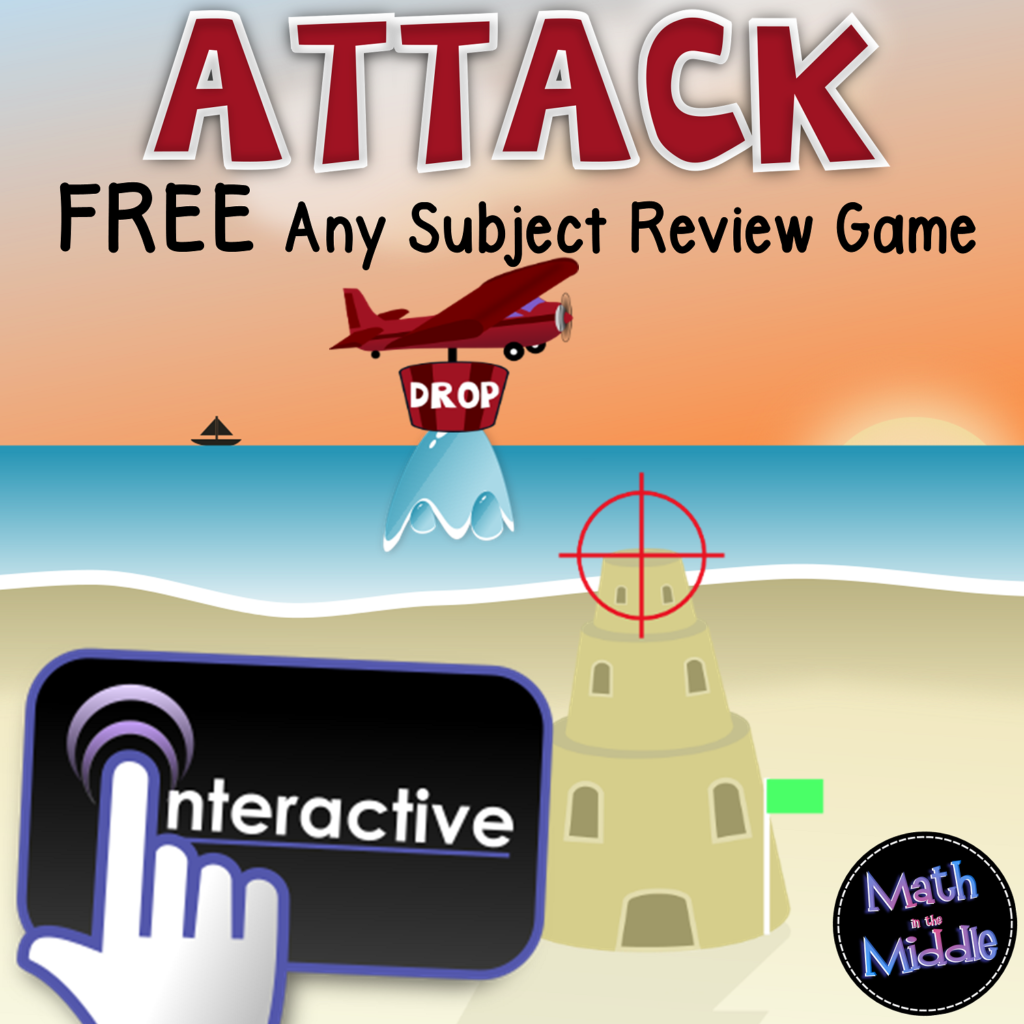 The FREE version of the game has all of the features of the full game, but allows only 2 teams.  The full game offers the option to play with up to 5 teams.
If you try out the game with your students, please let me know what you think of it!  I hope your students enjoy it as much as mine do!!
(I am really hoping that I can find the time to blog more regularly this Spring, too, so I hope to be back soon with another post!)
Thanks for reading,
Christina